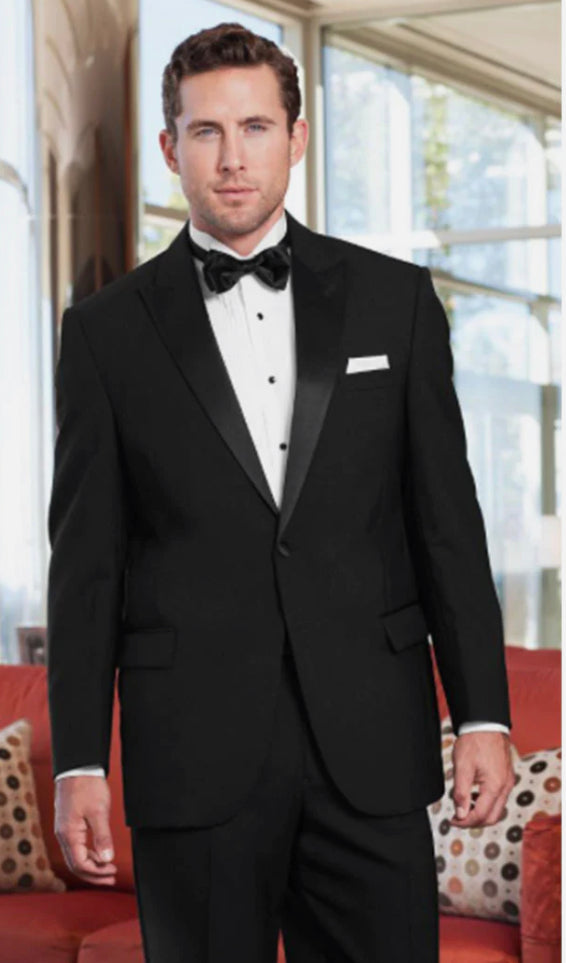 Basic Black Tuxedo
Regular price $119.95 Sale
This style comes with a Black Basic Backless Vest or Black Basic Cummerbund, black standard clip bow tie, tuxedo jacket, pleated shirt, traditional style tuxedo pants, & black cuff links. Ask about switching to a Premium Vest & bow tie!
Material: Worsted Wool
Color: Black
Rental includes $8 Accidental Damage Waiver: The customer is relieved of charges resulting from accidental damages to the formal wear. However, it is agreed the customer is responsible for returning all rental items. ADW does not cover malicious damages, late return charges, or lost/stolen merchandise.
Late Return Fees: Buyer understands and agrees Tuxedo Rentals must be returned ASAP after event either directly to the store via scheduled drop-off or directly to JFW via your pre-purchased Return Label. If returned late you agree to the late fees of $50 per day. 


Please contact us via phone or email for measurement guidance and assistance ordering.